Brandon is a Senior Consultant. His favorite thing to do when he isn't helping Veterans is cook with his daughter, Savie. During his spare time, he loves hiking, golfing, and traveling. Unfortunately, Brandon also happens to be a Cowboys fan (we're still trying to figure out why) — but you can definitely say he's a patient person, given that the Cowboys haven't won a SuperBowl in over 20 years.
Ritchie is a Senior Consultant who served 6 years in the Marine Corps. When he's not helping other fellow Vets, he's looking for rare coins or adding to his collection of over 200 watches (he says it's a "healthy addiction," but we're still debating how healthy it actually is). Apparently, Ritchie isn't scared of heights either because he's hiked Mount Whitney, which is over 14,000 ft.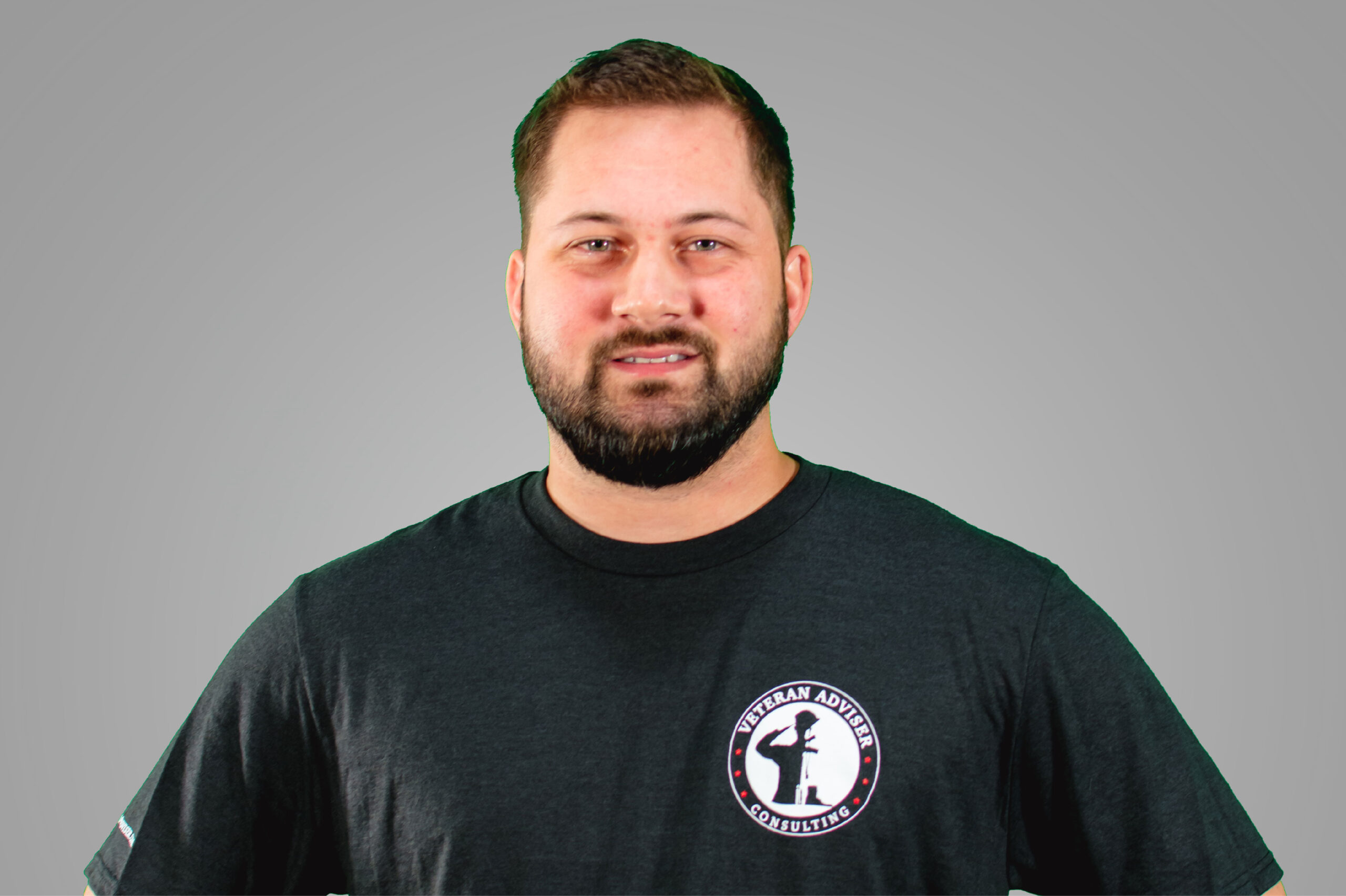 Nick is a Senior Consultant, and there's no doubt he's work-a-holic (it's true, he's always working), but only because he loves what he does — Helping Veterans change their lives and relieve some of their stress is truly rewarding for him. Besides being devoted to his job, Nick likes going shooting and ocean fishing — In fact, he's caught about 100 tuna! He also loves going BMX racing with his daughter.
Kodie is a Junior Consultant and a mother of a "beautiful and brilliant" 3-year-old girl (she really is adorable). Kodie has a BS in biology and has a passion for science. She loves helping Veterans and didn't realize it was her calling until she started working with VAC. During her spare time, she loves writing music, camping, fishing, and hiking — She's climbed to the top of Hermit's Peak, which is over 10,000 feet!
Eric is a Junior Consultant and part-time "car nut." He loves cars and is currently working on his 1985.5 Porsche 944. Eric also enjoys having fun with his 4 kids and is a huge dog lover — You'd never guess by looking at him that he has the cutest miniature chihuahua named Babies and pug named Ellie.
Susana is a Junior Consultant and an animal lover. She has a cute dog, named ChiChi who she loves to spend time with. Susana loves to travel — She's been to Europe and also enjoys visiting the East Coast. She says she's an amazing cook (but we have yet to try any of her dishes). Susana also says she loves working for VAC because she likes to help Veterans.
Eddy is a Junior Consultant and the "Sneakerhead" of the company (he takes pride in that). He's a proud dad and says his life completely revolves around his 3-year-old son. They love to spend their time playing at the park or walking their "fat, lazy" English Bulldog, Penny, at the beach. Eddy also spends a lot of time golfing (even though he's not that great at it) — practice makes perfect, right?
Juliana is a Junior Consultant and busy momma of three, two beauties, and one prince. She enjoys spending time with her kids and watching her son (her superstar) play basketball and football in her free time. Juliana is a Certified Medical Assistant and worked in the medical field right after high school — She truly enjoys helping people. She worked with several specialty providers and saw how unfair the medical system treated Veterans and now strives to help Veterans get the medical treatment and benefits they deserve.
Uriah is a Case Manager Assistant and part-time cleaner (not really, but she's constantly cleaning, so we like to say that). In her spare time, she enjoys hiking, shooting, off-roading, and swimming. Uriah has a cute dog named Stitch that she loves very much. She says she knows almost all of the Marvel movies by heart — which she's pretty proud of.
Stephanie served as a Firefighter in the Air Force. She has a daughter, a son, and a Belgian Malinois dog named Diezel —"I saved him and he saved me"
(If that doesn't make you cry, we don't know what will). Stephanie loves helping Veterans because she knows how life-changing it can be to get the rating you deserve. In her spare time, she likes to camp, fish, hunt, and spend time with family. She also loves collecting unique rocks. Stephanie is very blunt — She says she's just as surprised as everyone else with the words that come out of her mouth.
Jonathan is a Case Manager Assistant and office comedian (he just thinks he's funny). His great grandfather served in WW2 as a minesweeper and taught him many things when it comes to honoring Veterans and giving them the respect they deserve for their time in service. He says he has always enjoyed helping Veterans because it hits home. During his spare time, Jonathan likes cooking and spending time with his pets — 3 dogs and a cat. He also loves penguins; he even pet one!
Viviana is a Case Manager Assistant and is truly dedicated to making a difference in the world. She was previously the head of a non-profit in Mexico that provided food, clothing, and goods to the less fortunate. So working with VAC was a perfect fit — She says she loves her job because it allows her to change people's lives for the better. In her spare time, she loves traveling, camping, and riding dirt bikes and motorcycles. She's also a book worm and plans on having a home library with every book she has ever read.
Jose (we call him Jojo) is truly dedicated to his work — He says the feeling he gets after helping Veterans change their lives is priceless. Jojo is also a busy bee! He's currently going to school as a business major and is constantly in the gym (but you'd never notice because he still doesn't have any gainz). The three things he loves the most (other than himself) are God, helping people, and taking care of his family.
Get Your No-Obligation Evaluation Today